The Nature and Science of Nike Free

Tobie Hatfield, Athlete Innovation Director and Eric Avar, VP of Innovation
conducted an exhaustive series of measurements to learn how the bare foot
behaved while running. It was one of the first studies of its kind, and it gave
them the data they needed to officially begin design on the first Nike Free.


Nike Free Scale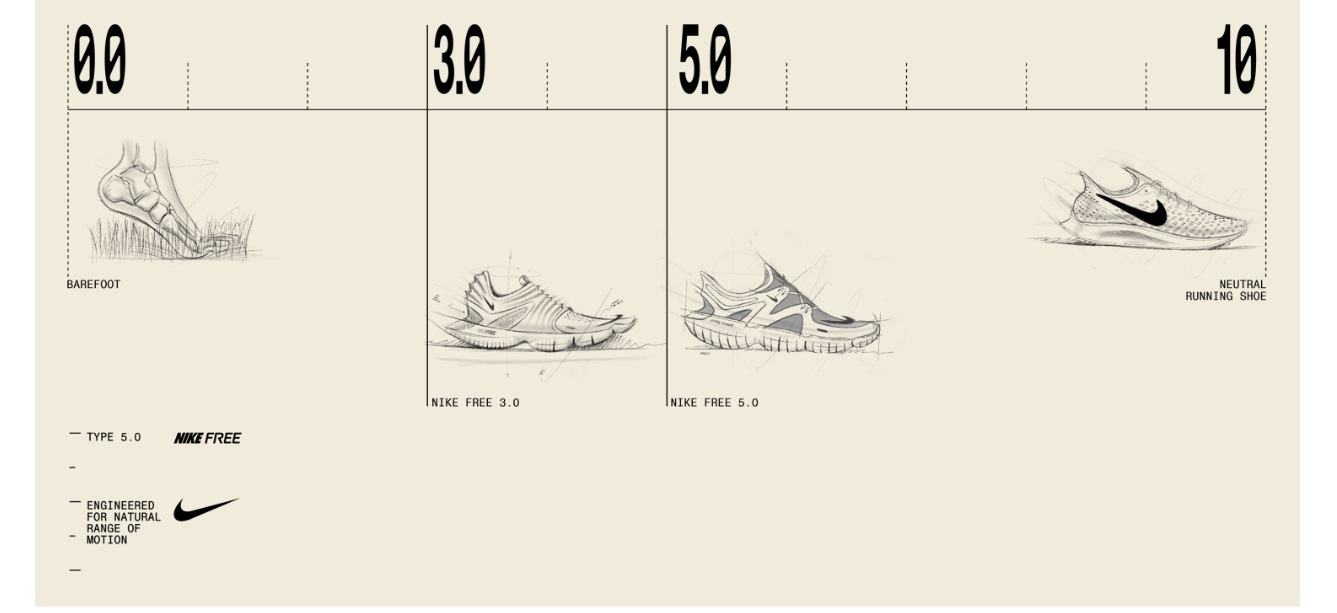 Nike Free always helps enhance your body's natural motion, but
the barefoot-like running experiences vary from shoe to shoe. These
variances are graded on the Free Scale. The lower the number,
the more barefoot-like the shoe.
---
---